The SUMMIT HASH HOUSE HARRIERS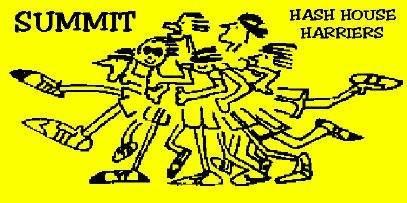 Hashing together since November 29, 1980
The Summit H3 are a mixed group of adult runners, loosely based in Summit, NJ, embarking on non-competitive fun runs set in the "Hare and Hounds" style every Monday evening during the summer at 7pm and every Saturday afternoon in the fall through May usually at 3pm. Other Special runs may fall outside of those norms. All running levels are welcome. Expect running terrain to vary and ice cold refreshment to be at the end. Check us out on Wikipedia.
---
---
Upcoming Hashes:
Outstation Run weekend postponed until 2023

SH3 #'s 2173 Saturday Oct 8th, 3PM –

Deer Bitch

SFMH3 #276 / SH3 #2174 

Monday Oct 10th –

Baroque N Organ

SH3 # 2175 Saturday Oct 15, 3PM – Secaucless (69th Bday Hash)
SH3 # 2176 Saturday Oct 22nd, 3PM – Tasty Bush
SH3 # 2177 Saturday Oct 29th, 3PM – Massengil (35th Anniversary/Halloween Hash)
SH3 # 2178 Saturday Nov 5th, 3PM Superspreader

SFMH3 #277 / SH3 #2179

Tuesday Nov 8th, 7PM 
SH3 # 2180 Saturday Nov 12th Loogie
SH3 #2181 Saturday Nov 19th High on Pot / Tree Rex
SH3 #2182 Sunday Nov 27th Dogmeat (Don't be a Turkey #29)
---
SH3 #2173
Saturday, Oct 8th, 2022, 3PM
Hares: Deer Bitch
Where: Hugh Force Canal – West Central Avenue, Wharton NJ,40.90267° N, 74.58929° W
Rt 15 South Exit off I-80 W, then your very first right on E Dewey Ave which becomes W Dewey Ave shortly & then a sharp left on W Central Ave to lot .2 mi on right.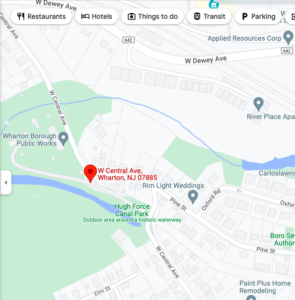 Weather: Yes, there will be some
What else: A hare that can't wait to set again
On-after: Hmmn!
---
SFMH3 #276 / SH3 #2174
Monday, Oct 10th, 2022, 7PM
Hares: Baroque N Organ (& maybe Cockspray & Luke Fairy?)
Where: Picnic Area – South Mountain Reservation (Off Brookside Drive) 40.74110° N, 74.30265° W
Weather: Soooo fun & Girly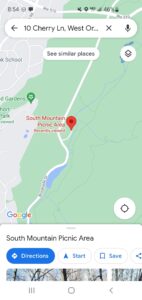 What else: At least 2 checks maybe more (you had to be there Saturday)
On-after: TBA
---
SH3 #2175
Saturday, Oct 15th, 2022, 3PM
Hares: Secaucless' 69th Birthday Hash
Where: The end of Tiger Lily Lane, Morristown, NJ (right at exit 33 – Harter Road)
Weather: Perfect run, Perfect Day of course
What else: Wear your long socks- mostly off road
On-after: TBA
---
We are always looking for

Hares

!
Please contact Bleu My Meat,  the Trailmaster, if you would like to hare for SH3.
Please visit our Receding Hareline before contacting the Trailmaster, so you will know if a date is open.
After you have a date set to hare (& confirmed with Trailmaster) or if you have any questions or suggestions, please "
e-mail"

 your hash details to the Webmeister  for timely announcements/needed updates of your hash. 
---