Special Hash this Saturday July 21st 3PM!!!!
SH3 Runs every Monday at 7PM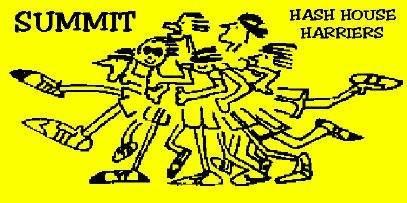 The Summit H3 are a mixed group of adult runners embarking on non-competitive fun runs set in the "Hare and Hounds" style every Monday evening during the summer at 7pm and every Saturday afternoon in the winter at 3pm.  All running levels are welcome. Expect running terrain to vary, and ice cold refreshment at the end. Wikipedia
---
---
Summit Hash House Harriers – Hashing together since
November 29, 1980
---
Summit Hash House Harriers #1882
Saturday July 21, 2018 3PM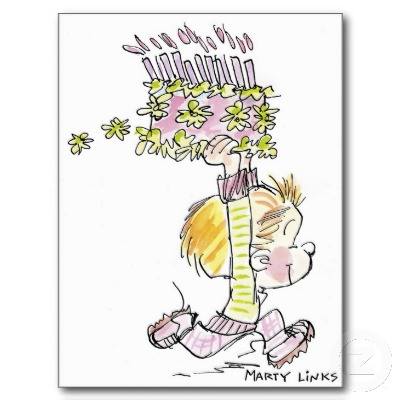 A Birthday Trail
Where: Cedar Grove High School 90 Rugby Road, Cedar Grove, New Jersey 07009
Hare: No Genitals 703-786-2560
Details: Help No Genitals celebrate another year of life. Will it be a Separated at Birth hash? Who knows? Finger In has been missing in action for quite some time!
On-After: TBA
---
Summit Hash House Harriers #1883
Monday July 23, 2018 7PM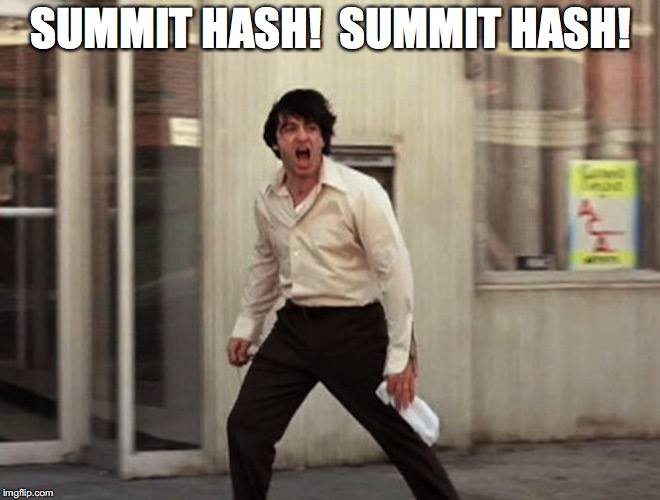 The Dog Day Afternoon Hash
"Start will be at the Dog Park (see what I did there?) in South Mountain Reservation." Loogey 7/20/18
Where: Dog Park (South Mountain Reservation) Bear Ln, Maplewood, New Jersey 07041
Hare: Loogey 973 342 6007
Details: It's the Dog Days of Summer…you can't beat the heat, so you might as well hash your way through it. Join Loogie (and surely famous dog hashers Dogmeat and Dog E. Style) in pristine, virgin hashing territory for cold trails and sweaty brews! Strike that – reverse it.
On-After: Bunny's
---
If you would like to hare for SH3

If you would like to hare, please contact our Trailmaster AssQ  sirlbeck@aol.com  to request a date.  Please visit our

hareline

before contacting the Trailmaster, so you will know if a date is open.
After you have a date set to hare, please e-mail your hash details to the Webmeister

rredfield@rbcpa.com

 for timely announcements of your hash.
---
If you have any website questions or suggestions, please email our Webmeister

rredfield@rbcpa.com
---