Memorial Day Hash Monday at 1PM!
SH3 Runs every Monday at 7PM 
AGM weekend of June 3rd.  See below for details!!!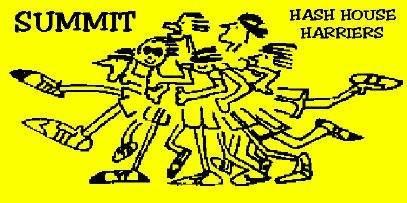 The Summit H3 are a mixed group of adult runners embarking on non-competitive fun runs set in the "Hare and Hounds" style every Monday evening during the summer at 7pm and every Saturday afternoon in the winter at 3pm.  All running levels are welcome. Expect running terrain to vary, and ice cold refreshment at the end. Wikipedia
---
Summit Hash House Harriers – hashing together since
November 29,1980
---
Summit Hash House Harriers #1801
May 29, 2017 1PM –

Special Holiday Start Time
Memorial Day Hash
Hare:  Pussy Destroyer 908 400 8499
Where:  1024 South Avenue W, Westfield NJ
Details:  I spoke with Sick Dick, and he is real sorry he couldn't host this year, and asked that I make sure to secure him for next year. Nevertheless, although I did my best to talk him out of it, he is sending a "donation" for beer or what not for the hash. I will make sure to announce it, and reduce any hash cash by his donation. Not sure if SD is on this post, but I will put on site too! Thanks Sick Dick!
On After: If dry weather, pizza's and beer in my parking lot.  If rainy, On After will be at The Station in Garwood.
---
Summit Hash House Harriers #1802-1803
Saturday through Sunday June 3 and June 4 , 2017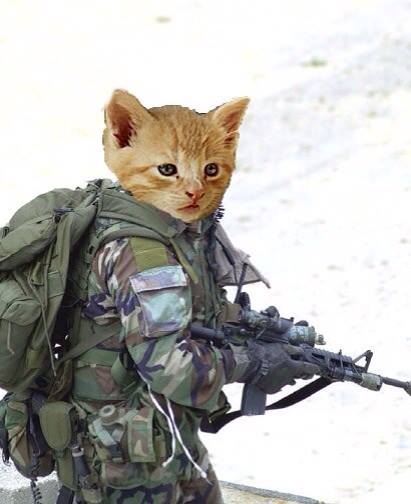 Welcome to the event you've all been waiting for. The Summit Hash House Harriers Annual General Meeting will be held Saturday, June 3rd at 2pm. We will meet up at the Courtyard by Marriott,  250 Davidson Ave Somerset, NJ 08873 (732) 271-4555
Pack away promptly at 2pm.
Once trail is over, people can hang at the pool and relax to prepare for the evening gala to be held at The Elizabeth Avenue Volunteer Fire Company Banquet Hall (2 Wiley Drive, Somerset, NJ 08873) from 6pm-11pm.
The cost for this once in a lifetime event is $50.00 per person. Here is what you get:
– A magnificently shitty trail.
– Very wet water…..in the pool.
– Access to Hashpatality suite.
– Kegs of freeflowing beer.
– Dinner & Dancing,
– Video montage.
– Assorted debauchery.…
In order to make this event a smashing success, there are a few guidelines we must adhere to:
Registration and payment required by 5/27
Can not accept "day of" registrations.
Rego forms available at upcoming hashes. Will try to attach as well.
Hotel – We have 10 rooms held on a block $99 for King, $109 for Double, call hotel and ask for rate under "Summit Running Club". Cut off for rate is 5/2. 732-271-4555. Same hotel we are meeting at you dumb fucks.
There will be a special prize for the first person to register with their payment. Looking forward to seeing you all there and handing over this very powerful position to next years Grand Master or Mistress.
---
Summit Hash House Harriers #1815ish
July 28, 29 and 30 (Fri – Sun)
Accommodations: The Short Hills Ski Club Lodge, 3972 VT Route 100, Lower Granville, VT 05747 (802) 767-3141
Cell service works for AT&T capable phones.
What You Get:
Quality beer (Long Trail Ale?, Copper Ale?, Stovepipe Porter?) and snacks, Friday night through Sunday
Three meals on Saturday (Meal preparation is a group effort)
Breakfast on Sunday
Trail on Saturday (start time to be determined) in the beautiful Green Mountains, FBAC on Sunday morning
Lodging for two nights (see below), extra nights before and after may be available at $27 per person per night.
The Lodge:
Located in Lower Granville, Vermont.
 The Lodge contains a complete kitchen, recreation room with fireplace and stereo with tape deck and CD player. There are 4 bathrooms, 2 men's and 2 women's, each with 2 showers, 2 sinks and 2 commodes.
 Capacity of rooms in the lodge varies from 2 to 7 persons per room. Some rooms have bunk beds.
 Rooms are assigned on a first paid, first served basis.
 You may camp on the grounds if you wish, but you must still reserve and pay for a space in the Lodge.
 There is a fire ring out back for bonfires and hash songs.
 There is a swimming hole, golf and horseback riding nearby. Bring your bicycle, both road and trail riding is available.
You bring: The lodge provides:
Pillowcase and sheets or pillowcase and sleeping bag Bed, Pillows, Blankets
Towel and toiletries Refrigerators for drinks and for food
To keep this facility as nice as it is, we ask that you do not:
o Smoke in the lodge.
o Eat or drink in the bedrooms.
o Unfortunately, pets are NOT allowed in the house or on the grounds.
Registration:
The Registration fee is: $100, and registration must be received by July 16.
Contact me for children's rates.
Full registration is limited to the first 35 paid registrants.
Local Hashers, Burlington, Boston, etc.: $30 for the hash, dinner and beer on Saturday, only.
Preregistration required to stay for dinner, so we will have enough food and drink.
Crash space $27 additional if available.
Please contact me in advance to confirm availability of crash space.
Make your check out to: Edward George
Send the check with the completed and signed form on page 2 to:
Edward George
PO Box 414
Milford, NJ 08848-0414
Or:
Use Paypal to send a payment to suckemuph3@yahoo.com – Please be sure to use the 'Send money to friends and family' option to avoid incurring a fee.
Please keep page 1 for your reference.
Address questions to Edward George (Suck 'em up), suckemuph3@yahoo.com, (908) 884-7029
Thanks go to Dogmeat for the registration form design
---
If you would like to hare for SH3

If you would like to hare, please contact our trailmaster  Splice Girl sh3splicegirl@gmail.com   to request a date.  Please visit our

hareline

before contacting the Trailmaster, so you will know if a date is open.
After you have a date set to hare, please e-mail your hash details to the On-Sec  

doge_style@comcast.net

 and also the Webmeister

rredfield@rbcpa.com

 for timely announcements of your hash.
---
If you have any website questions or suggestions, please email our Webmeister

rredfield@rbcpa.com
---