---
SH3 AGM Weekend of Nov. 2 – 4 See below!
SH3 Runs every Saturday at 3PM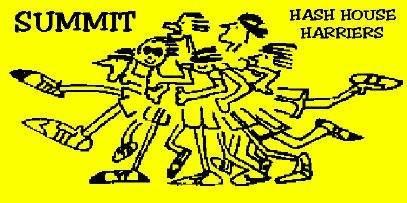 The Summit H3 are a mixed group of adult runners embarking on non-competitive fun runs set in the "Hare and Hounds" style every Monday evening during the summer at 7pm and every Saturday afternoon in the winter at 3pm.  All running levels are welcome. Expect running terrain to vary, and ice cold refreshment at the end. Wikipedia
---
---
Summit Hash House Harriers – Hashing together since November 29, 1980
---
Summit Hash House Harriers #1903
Saturday October 20, 2018 3PM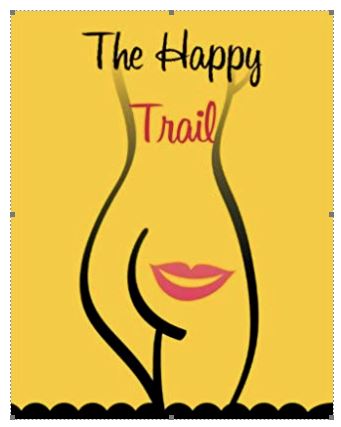 The Happy Trails Hash
Hare: Secaucless
Saturday October 20th – 3 PM
Ralston Field, Mendham.
326 Mendham Rd W, Mendham, NJ 07945
Chicken / Eagle Trail as well
From Center of town, going west on Main Street, yes – aka "Mendham Road"-it is about 1.7 miles on the left. Just past the Ralston Fire Station. Not to be confused with the baseball field near the Ralston Fire Station.
This will be a B to A run most likely (B not far from A but will keep you off roads for almost the entire trail).
Good Beer, beer check(s?) and definitely new trails for SH3.
You will love these trails
"The trails are incredible. Can't believe we have not used them before? I looked up our history and found nothing close to this area & don't recall us being in this area before?" Secaucless
---
Summit Full Moon Hash 227 Summit Hash House Harriers #1904
Sometime Week of  October 21, 2018 7PM
---
Summit Hash House Harriers #1905
Saturday October 27, 2018 3PM
Runner Girl Birthday Hash
---
2018 Lumber's AGM
Summit Hash House Harriers #1906
Friday November 2, 2018 – Sunday November 4th at 12PM
Best Western Plus Morristown Inn
270 South St, Morristown, New Jersey 07960
What to expect – Nothing, best way not to be disappointed!
In appreciation of your patience, I have requested an additional hour for the AGM this year!
Details: (to be supplemented as it gets closer!)
Cost: $69!! (unless you haven't paid dues, then $75)
What does that get you???
– A real live AGM (cant claim best of the year, the reviews from the ASS AGM were rave!!)
– Trail/Circle with snacks and yummy drinks
– On after – Caribbean dinner in a private room more yummy drinks, finding out if you have a position next year, awards, etc
– Seasonally appropriate Give away (note these will be "first pay first get" late regos are not guaranteed giveaway so REGO TODAY!!)
– Access to two hashpitality suites for gettin' all gussied up!
Location (below) is centrally located, but for those who find themselves desiring a night in a hotel (I hear the breakfast is good!) and do not want to play russian roulette with Hashpitality suite bedmates, below is group room rate info
Location –
Hotel/On-After Location: Best Western – Morristown NJ
$129/night group rate. Book below or call and ask for Summit H3 rate
https://www.bestwestern.com/en_US/book/hotel-rooms.31016.html?groupId=E39ES0Z8
REGO TODAY! Venmo – Me (there are two Virginia Westervelts on Venmo, if you really cant tell which one is me, its the same as my facebook picture…)
I believe I also have pay pal. and a bank account to deposit a check.
---
Summit Hash House Harriers #19XX
Sunday  November 25, 2018 2PM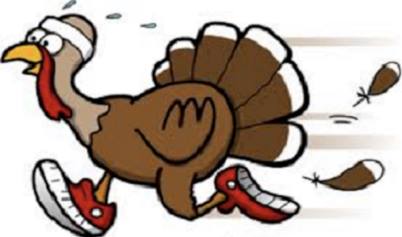 25th Anniversary "Don't Be a Turkey Hash"
Are you planning your Thanksgiving weekend? While plenty of families turn the long Thanksgiving weekend into a genuine vacation, not all can say they took part in the biggest, most fabulous, or most unconventional Thanksgiving in the land. Over the coming weeks, I'll be sharing ideas from historic reenactments to epic parades, and of course the . . .
25th Annual "Don't Be a Turkey" Hash
Here's what we know so far:
= = = = = = = = = =
Date: Sunday, November 25, 2018
Time: 2:00
Hares: Dogmeat and Milk Bone
Start: Warren, NJ
Details:
– C/E splits
– Possibly several beer checks
– At least one back check
On-In:
TBD
---
If you would like to hare for SH3

If you would like to hare, please contact our Trailmaster AssQ  sirlbeck@aol.com  to request a date.  Please visit our

hareline

before contacting the Trailmaster, so you will know if a date is open.
After you have a date set to hare, please e-mail your hash details to the Webmeister

rredfield@rbcpa.com

 for timely announcements of your hash.
---
If you have any website questions or suggestions, please email our Webmeister

rredfield@rbcpa.com
---