SH3 Runs every Saturday at 3PM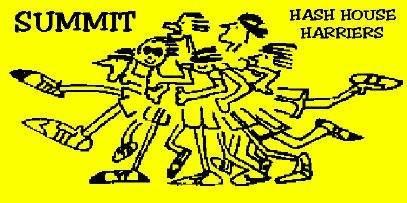 The Summit H3 are a mixed group of adult runners embarking on non-competitive fun runs set in the "Hare and Hounds" style every Monday evening during the summer at 7pm and every Saturday afternoon in the winter at 3pm.  All running levels are welcome. Expect running terrain to vary, and ice cold refreshment at the end. Wikipedia
---
---
Summit Hash House Harriers – hashing together since
November 29, 1980
---
Summit Hash House Harriers #1847
Saturday January 20, 2018 3PM or 2:69PM
Snowball 3: A More Perfect Union County

Where: Lower Essex Street Park 397 Johnson Street (before Hancock) Rahway, NJ 07065
Hare: CockSprey  843 670 5570
So what that there will be lots of checks.
So what that cross-dressing is recommended.
So what the event post was late.
So what if "I've got to work that night."
So what if I lose another lover.
So what if the weather is too nice to hash.
So what if my kids might die if locked in the car.
So what the electric bill will go unpaid for another month.
So what if the theme is/isn't the Preamble to the Constitution.
So what if the event image makes you think what you think.
Just come to Rahway this Saturday for another #AWARDWINNING ASSSH3-Sponsored trail of Cockspresian proportions. Wear underwear. NO SNORKELS ALLOWED!!!
***BE SURE TO SHIT BEFORE YOU ARRIVE***
2:69PM start
This post was made possible through the generosity of the ASSSH3 Foundation.
On-After: Rocky's Bar and Grill 710 W Grand Ave Rahway, NJ 07065

Hospital:
865 Stone St
Rahway, NJ 07065
Crematorium:
1100 Pine Ave
Union, NJ 07083
If you would like to hare for SH3

If you would like to hare, please contact our Trailmaster AssQ  sirlbeck@aol.com  to request a date.  Please visit our

hareline

before contacting the Trailmaster, so you will know if a date is open.
After you have a date set to hare, please e-mail your hash details to the Webmeister

rredfield@rbcpa.com

 for timely announcements of your hash.
---
If you have any website questions or suggestions, please email our Webmeister

rredfield@rbcpa.com
---