SH3 Runs every Saturday at 3PM
AGM weekend of June 3rd.  See below for details!!!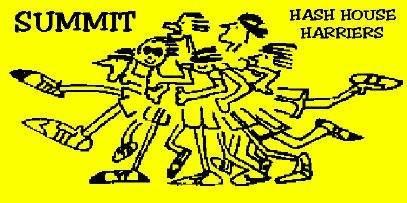 The Summit H3 are a mixed group of adult runners embarking on non-competitive fun runs set in the "Hare and Hounds" style every Monday evening during the summer at 7pm and every Saturday afternoon in the winter at 3pm.  All running levels are welcome. Expect running terrain to vary, and ice cold refreshment at the end. Wikipedia
---
Summit Hash House Harriers – hashing together since
November 29,1980
---
Summit Hash House Harriers #1795
Saturday April 29, 2017  3PM

Where:  Saints Blvd & 7th Ave, Port Reading, NJ 07064
Hares: Orgasmitron and Pussy Destroyer 908 400 8499
Details:  Bring a dry bag
XXX Annual Stencho de Mayo!
Summit Hash House Harriers #1796
Saturday May 6, 2017  3PM

Have you been hankering to beat the crap out of a Penis-yata after enjoying a great drink check on a super shiggy trail?
Well, hang on to your sombreros because it's that time of year where we gather after a few days of rain to run a shiggy trail then watch No Gen beat the stuffing out of a dick!
Where:  Parking Lot across from 103 Oak Ridge Rd, Clark, NJ 07066
Hares: Milf 'N Cookies
Details: 

Bring a dry bag
Drink Check: Hell Yes! With Tequila!
Penis-yata: Hell Yes!
Food: I will provide snacks and I will cook for your sorry asses! (Please RSVP so I know how much to make).
Drink: I will provide crappy beer and Tequila!
---
Summit Hash House Harriers #1802-1803
Saturday through Sunday June 3rd and June4, 2017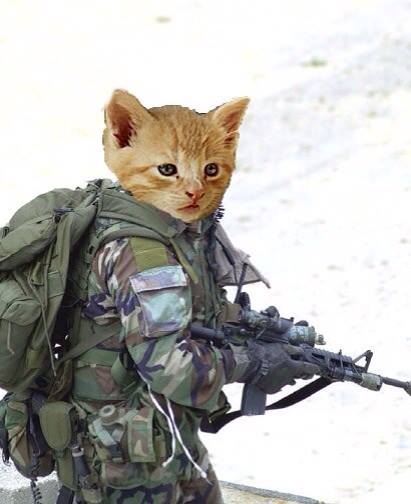 Welcome to the event you've all been waiting for. The Summit Hash House Harriers Annual General Meeting will be held Saturday, June 3rd at 2pm. We will meet up at the Courtyard by Marriott,  250 Davidson Ave Somerset, NJ 08873 (732) 271-4555
Pack away promptly at 2pm.
Once trail is over, people can hang at the pool and relax to prepare for the evening gala to be held at The Elizabeth Avenue Volunteer Fire Company Banquet Hall (2 Wiley Drive, Somerset, NJ 08873) from 6pm-11pm.
The cost for this once in a lifetime event is $50.00 per person. Here is what you get:
– A magnificently shitty trail.
– Very wet water…..in the pool.
– Access to Hashpatality suite.
– Kegs of freeflowing beer.
– Dinner & Dancing,
– Video montage.
– Assorted debauchery.…
In order to make this event a smashing success, there are a few guidelines we must adhere to:
Registration and payment required by 5/27
Can not accept "day of" registrations.
Rego forms available at upcoming hashes. Will try to attach as well.
Hotel – We have 10 rooms held on a block $99 for King, $109 for Double, call hotel and ask for rate under "Summit Running Club". Cut off for rate is 5/2. 732-271-4555. Same hotel we are meeting at you dumb fucks.
There will be a special prize for the first person to register with their payment. Looking forward to seeing you all there and handing over this very powerful position to next years Grand Master or Mistress.
---
If you would like to hare for SH3

If you would like to hare, please contact our trailmaster  Splice Girl sh3splicegirl@gmail.com   to request a date.  Please visit our

hareline

before contacting the Trailmaster, so you will know if a date is open.
After you have a date set to hare, please e-mail your hash details to the On-Sec  

doge_style@comcast.net

 and also the Webmeister

rredfield@rbcpa.com

 for timely announcements of your hash.
---
If you have any website questions or suggestions, please email our Webmeister

rredfield@rbcpa.com
---