SH3 Runs every Saturday at 3PM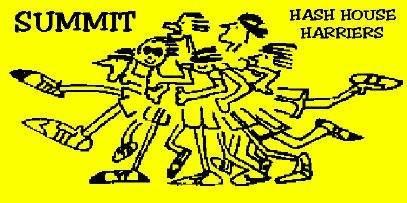 The Summit H3 are a mixed group of adult runners embarking on non-competitive fun runs set in the "Hare and Hounds" style every Monday evening during the summer at 7pm and every Saturday afternoon in the winter at 3pm.  All running levels are welcome. Expect running terrain to vary, and ice cold refreshment at the end. Wikipedia
---
---
Summit Hash House Harriers – Hashing together since November 29, 1980
---
Summit Hash House Harriers #1922
2nd David Bowie Memorial Hash
Saturday January 19, 2019 3PM
Hare: Wiener Riser
Where: Thomas Jefferson School 101 James St, Morristown, New Jersey
Details:
"Time takes a cigarette, puts it in your mouth
You pull on your finger, then another finger, then your cigarette
The wall-to-wall is calling, it lingers, then you forget
Oh, you're a rock 'n' roll suicide
You're too old to lose it, too young to choose it
And the clock waits so patiently on your song
You walk past a cafe but you don't eat when you've lived too long
Oh, no, no, no, you're a rock 'n' roll suicide
Chev brakes are snarling as you stumble across the road"
On After: TBA
---
Please contact the Trailmaster if you would like to hare for SH3.


If you would like to hare, please contact our Trailmaster Milk Bone  SH3milkbone@gmail.com  to request a date.  Please visit our

hareline

before contacting the Trailmaster, so you will know if a date is open.
After you have a date set to hare, please e-mail your hash details to the Webmeister

rredfield@rbcpa.com

 for timely announcements of your hash.
---
If you have any website questions or suggestions, please email our Webmeister

rredfield@rbcpa.com
---