Full Moon Hash Saturday Night July 20th!
SH3 Runs every Monday at 7PM
We are always looking for hares!
Please contact the Trailmaster if you would like to hare for SH3.
---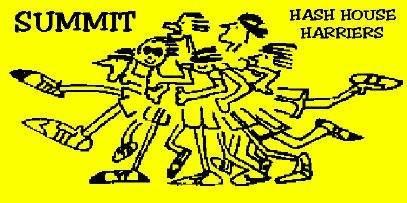 The Summit H3 are a mixed group of adult runners embarking on non-competitive fun runs set in the "Hare and Hounds" style every Monday evening during the summer at 7pm and every Saturday afternoon in the winter at 3pm.  All running levels are welcome. Expect running terrain to vary, and ice cold refreshment at the end. Wikipedia
---
---
Summit Hash House Harriers – Hashing together since November 29, 1980
---
Full Moon Hash #236 /Summit Hash House Harriers #1956
Saturday July 20, 2019 7PM
Where: Russ Drive, Boonton
Hare: In The Bush 845 820 1331
Details: If you got long shiggy socks, you should wear them
Pictures can be posted here: https://photos.app.goo.gl/cTuZu82QsMR7z4bh6
On After: Thatcher McGhee's 53 Broadway, Denville, NJ
---
Summit Hash House Harriers #1957
Monday July 22, 2019 7PM
Birthday Trail
Where: Dog Park on Bear Lane, Maplewood in South Mountain Reservation
Hare: No Genitals
Details: Help No Genitals celebrate her birthday! It will be a separated at birth trail if her twin, Finger In, decides to make an appearance.
What to expect: a hilly rocky trail (it is So. Mtn!) and beer!
Pictures can be posted here:https://photos.app.goo.gl/Ux6nj2KX4FDQDtj16 https://photos.app.goo.gl/Ux6nj2KX4FDQDtj16
On After: St. James Publick House: 167 Maplewood Ave, Maplewood, NJ 07040
---
Summit Hash House Harriers #1967
Saturday August 17, 2019 1PM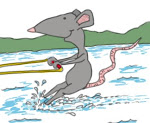 The 16th Anal Water Ski Hash
The cap is 45!
To secure your spot, Please pay $30 Rego's to carlwf@yahoo.com on Pay-Pal or Venmo
Trail is off at 1:00 PM on Saturday August 17. (eat lunch before or bring it with you.)
Eagle, Chicken and Sparrow trail. After trail we take to the beautiful Greenwood Lake on pontoon boats, kayaks, peddle boat, and of course the water ski boat. Feel free to bring your own kayaks, canoes, motor boats, paddle boards, PFD's etc. If you would like to learn to water ski this is your big chance.
This event will cap at 45 paid regos. Your $30.00 rego pays for a Patch, Beer, more Beer, more Beer, Diner-Pizza, and Breakfast. This is a family friendly event (Kids free). Arrive early and set up your tent for an overnight stay, so you can help us kill the kegs at the camp fire.
---


If you would like to hare, please contact our Trailmaster Milk Bone  SH3milkbone@gmail.com  to request a date.  Please visit our

hareline

before contacting the Trailmaster, so you will know if a date is open.
After you have a date set to hare, please e-mail your hash details to the Webmeister

rredfield@rbcpa.com

 for timely announcements of your hash.
---
If you have any website questions or suggestions, please email our Webmeister

rredfield@rbcpa.com
---