We are always looking for hares!
Please contact the Trailmaster if you would like to hare for SH3.
---
SH3 Runs every Monday at 7PM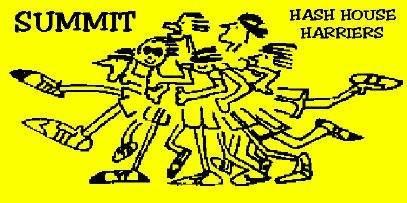 The Summit H3 are a mixed group of adult runners embarking on non-competitive fun runs set in the "Hare and Hounds" style every Monday evening during the summer at 7pm and every Saturday afternoon in the winter at 3pm.  All running levels are welcome. Expect running terrain to vary, and ice cold refreshment at the end. Wikipedia
---
---
Summit Hash House Harriers – Hashing together since November 29, 1980
---
Summit Hash House Harriers #1951-1953
SH3 2019 Interhash – Stowe VT.
Friday  June 21-23, 2019
---
Summit Hash House Harriers #1954
Monday June 24, 2019 7PM


31st Annual Passaic River Run
Where: The Helen C Fenske Center – 32 Pleasant Plains Road (aka Wood Duck Way), New Vernon, NJ 07920 Just off of Lee's Hill Road. And yes another A to B run.
Hares: Seoul Brudda and Secaucless
On After: TBA
---
Summit Hash House Harriers #1955
Monday July 1, 2019 7PM
Where:  TBA – Newark Area
Hares: Loogie/Luke Fairy/Cocksprey
On After: TBA
---
Summit Hash House Harriers #1956
Monday July 8, 2019 7PM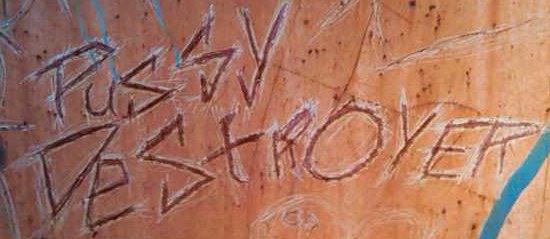 10th Annual PD Deck Hash and Barbecue
Where: Casa de Pussy
Hare: Pussy Destroyer
Bring a dry bag and headlamp. Trail to start 7:15 prompt. Beers open at 6PM.
On After: Casa de Pussy.   Hash space is NOT available. Special dietary needs, just let me know.
---
Summit Hash House Harriers #1969
Saturday August 17, 2019 1PM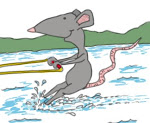 The 16th Anal Water Ski Hash
The cap is 45!
To secure your spot, Please pay $30 Rego's to carlwf@yahoo.com on Pay-Pal or Venmo
Trail is off at 1:00 PM on Saturday August 17. (eat lunch before or bring it with you.)
Eagle, Chicken and Sparrow trail. After trail we take to the beautiful Greenwood Lake on pontoon boats, kayaks, peddle boat, and of course the water ski boat. Feel free to bring your own kayaks, canoes, motor boats, paddle boards, PFD's etc. If you would like to learn to water ski this is your big chance.
This event will cap at 45 paid regos. Your $30.00 rego pays for a Patch, Beer, more Beer, more Beer, Diner-Pizza, and Breakfast. This is a family friendly event (Kids free). Arrive early and set up your tent for an overnight stay, so you can help us kill the kegs at the camp fire.
---


If you would like to hare, please contact our Trailmaster Milk Bone  SH3milkbone@gmail.com  to request a date.  Please visit our

hareline

before contacting the Trailmaster, so you will know if a date is open.
After you have a date set to hare, please e-mail your hash details to the Webmeister

rredfield@rbcpa.com

 for timely announcements of your hash.
---
If you have any website questions or suggestions, please email our Webmeister

rredfield@rbcpa.com
---