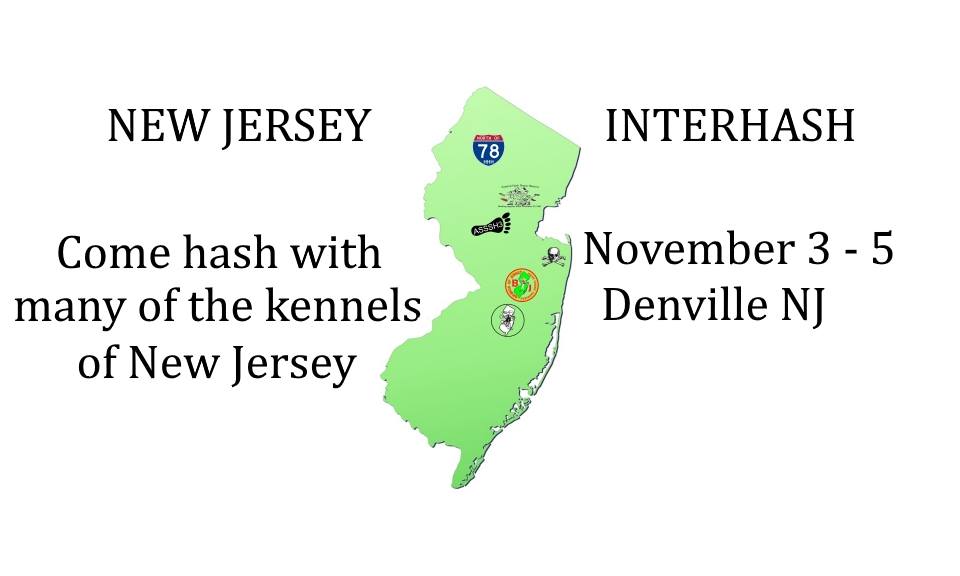 Come join the hashes of NJ for a weekend of trails and drinking. Each hash will be responsible for one trail over the weekend. Early thoughts are Bar Crawl Friday (on your own), Midnight Trail,. Sat morning, Sat afternoon (long and short option), Sat midnight and finally a fat boy Sunday. Possible pick up hash Sunday afternoon if there is enough interest.
Cost: $69
Hotel: $105/ night. Either Queen / Queen or a King. Room rate includes breakfast.
At least one give away (probably a shirt)
Beer in hotel from when you arrive until you leave. There will be a hashpitality suite.
Dinner Saturday night will be served at the hotel.
Early limit is 75 people. Register early.
Payment can be made to Rick McNulty directly through venmo (@Rick-McNulty) or paypal (hashcash_shhh@verizon.net )
If you prefer to send a check email Anal @ anallickitall@gmail.com for address.
Hotel is booked directly with the hotel.
Call In – 973-664-1050, option 1 for reservations – request special rate code: SH3