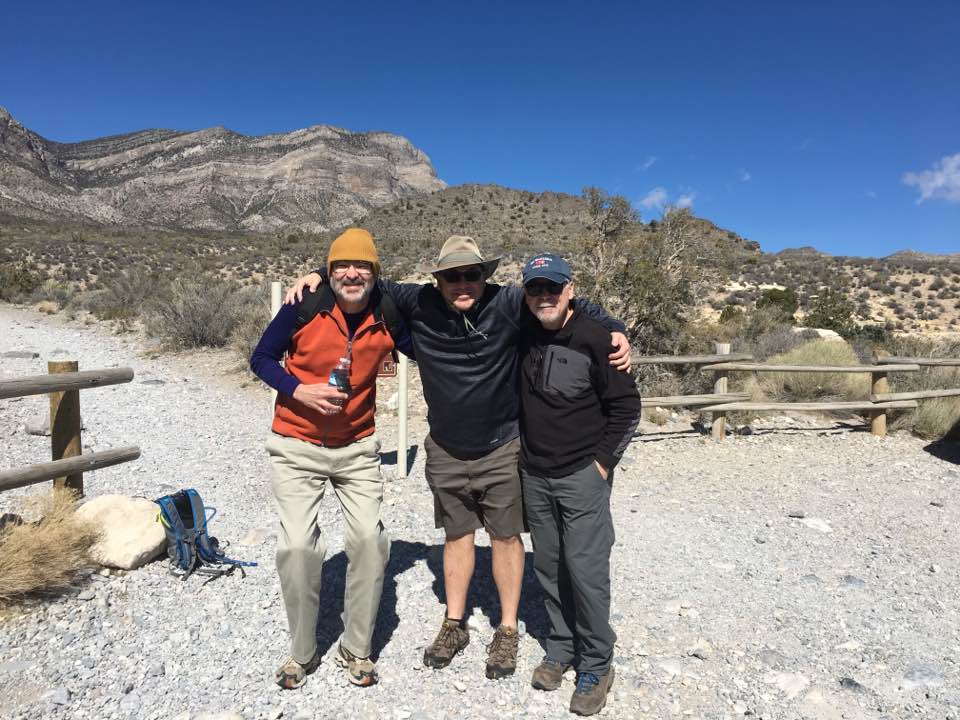 2019 Vegas Outstation
Feb 15, 2019 at 5 PM – Feb 18, 2019 at 12 PM PST
The Hole House, 415 S Main St, Las Vegas, NV 89101, USA
The year was 2014. The Hole family had just announced its intentions to go west. Almost all the way west. Las Vegas, Nevada. Sin City. Almost as soon as NoGen bellowed a final belch-soaked "good riddance!", an idea was hatched. Was it Dog E? Was it REW? No matter, someone threw out the idea… "Vegas Outstation?" No sooner had those words filled the air, than an excited Massengil opined – "Vegas? Yes, Vegas. I know where the top-shelf brothels are!"
Well, after 4 long years – the same amount of time between presidential elections and apparently SH3 AGMs… – the time has arrived. The first annual Vegas Outstation is upon us!
The Official Vegas Outstation will be Friday, February 15th through Monday, February 18th. With this being the first annual, and not knowing how many will be able to make it, we're going to try an a la carte approach.
Travel –
• Obviously, you're on your own here – please make your travel arrangements into McCarran Airport. From there, an Uber is uber-convenient. But… if there's some number of Hashers arriving at a particular time, the Holes should be able to offer rides from the airport.
Lodging –
• The Hole House can accommodate a fair number of Hashers. If you would like this an option, please email or call me directly. This won't necessarily be first come-first served. In order to make certain that Miss-his-Hole green lights a second annual Vegas Outstation, we can't have those of you who will piss in the hot tub, snap the pedestal sink off the wall, clog the toilet with a mondo dook, or let yourself turn into an angry unpleasant drunk ticking her off. You know who you are. Happy, fun drunks only, please. Hole House lodging is free.
• Some of you may be more comfy at the local La Quinta. We've made arrangements for a group rate under the code Summit H3. This is 10% off their regular rate – $161 for Friday and Saturday, $152 for Sunday. La Quinta offers breakfast, a pool, evening cookies, and is about 3 miles from the Hole House. We blocked 4 double-queens, and 8 kings with pull-out sleepers.
• Some of you may wish to experience the pageantry and energy of a hotel on the Strip, or even in the historic downtown. You're on your own to make these arrangements. If you're interested in a hotel that will send hookers to your room, ask Massengil.
• Please note that mass transit in Vegas isn't great.
Food and Beer –
• Meals at the Hole House will be $5 for breakfast or lunch, $10 for dinner. Honor code, drop your cash in the cookie jar.
• Beer we'll figure out when we have a he*dcount. But there will be beer.
Trails –
• Friday night – plan is a for a local Strip View trail starting at the Hole House.
• Saturday – if our number is small, we'll just join the Vegas Hash which runs at 3 PM. If we reach a critical mass, we may do our own thing.
• Sunday – maybe a trail, maybe something else. Maybe both. It's going be awesome.
• Monday – activities, time permitting.
Special Offer – For those that would like to extend their Vegas Outstation either before or after the weekend and would like to use the Hole House as their basecamp for other adventures, please let me know. Those arrangements can be made (with the above caveat about not being a jackass still applicable). Things you might like to do:
• Red Rock Canyon – national park hiking, biking (10 minutes away)
• Las Vegas Strip – gambling, shows, bars, clubs, whore houses according to Massengil (20 minutes away)
• Downtown Las Vegas – old Vegas casinos, The Mob Museum (20 minutes away)
• Hoover Dam / Lake Mead / Pat Tillman Bridge – lake recreation, national landmark (35 minutes away)
• Mt. Charleston – skiing, tubing, hiking (40 minutes away)
• Valley of Fire State Park – hiking, camping – filming location of Schwarzenegger's Total Recall (90 minutes away)
• Death Valley – hiking, filming location of Star Wars (2 hours away)
• Brian Head – skiing (2 ½ hours away)
• Bryce Canyon, Zion National Park, Grand Canyon, Great Basin National Park – national landmarks, hiking, camping breathtaking views, no dens of inequity – sorry Massengil (3 to 3 ½ hours away)
Miscellany
• The weekend will be kid friendly.
• The weekend will not be dog friendly.
• RSVP via email or to achenbachmark@…. Questions? Call 973-809-1505. Nothing to pay Comfy in advance.
Last thing, inspired by Dog Meat's wonderful marketing for the DBAT – here's my last marketing pitch… We all know that 8 New Jerseys fit in one Nevada. Let's see how many Summit Hashers fit in one Comfy Hole! DM, How'd I do?